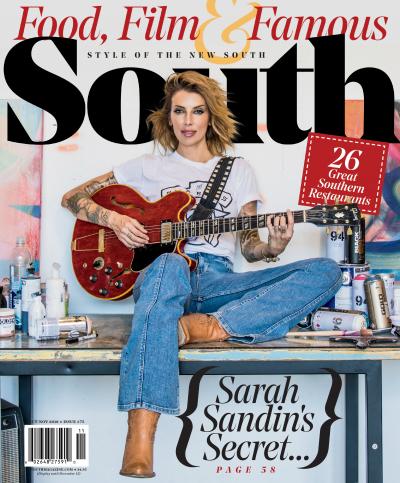 Weathered Or Art? by Barry Kaufman explores how Jeremiah Brzoska creates art in every detail of his work. Click to read the online article, or pick up the Oct-Nov 2018 Issue in a store near you.
CUMMER MUSEUM OF ART & GARDENS
In the fall of 2018, Artistic Finishes restored and renovated the walls of the Cummer Museum courtyard with Venetian plaster. Read this Cummer Museum blog post about the details of this partially donated project.
In 2017, Jeremiah Brzoska participated in creating public art with renowned world artists in Downtown Jacksonville. His mural can be viewed on the side of 927 Events from West Forsyth Street and North Davis Street.
WHAT PEOPLE ARE SAYING
Incredible, What an impact! Jeremiah completely changed the look of our house. I am so grateful for the his talent. Extremely High quality and incredible service. I highly recommend Artistic Finishes and will recommend them to everyone I know!! - Luca M.

I have been waiting 25 years to change our red brick home. Jeremiah and Joe transformed my home in one day and it is exactly the look I wanted. They are professional, committed and so talented. Finding them made it worth the wait. I would recommend Artistic Finishes to anyone! - Alyce T.

Amazing! Amazing! Amazing! Jeremiah and Chris and their talented team completely changed the look of our house. We still have neighbors stop us to tell us how great it looks! They knew exactly what look I wanted and were so helpful with helping me choose a color. They actually custom mixed the perfect color. I knew when we bought this brick home that I wanted a special look for it and they delivered it beyond my expectations. I highly recommend them if you are looking for something unique! You will not be disappointed! Check out their website. Artistic Finishes. You will be inspired for sure! - JAG Florida

I have a RAVE review for Artistic Finishes of North Florida! Our beautiful faux finish wall had a confrontation with the flooring machine. The Faux Finish on our walls is continuous throughout the entire living room and kitchen. It would've cost a fortune to redo it all. They came in with a magic wand resurfaced & touched up the area. You can't even tell there was damage! Mallory was always there to take my calls and Joe's team were so professional. TRUE artists! - Cathy W.

awesome. this guy rocks. this is what you get when you cross a true artist and an entrepreneur - Al F.

Awesome group with great attitude and passion for the job. They reach the customer on a personal level. Hands down some of the most talented in our area. - Jeff H.

Great Company. On budget, On time. Jeremiah and team were awesome to work with. - Jalene B.

Awesome work! Integrity and professionalism at its best.... - Painter Jax

Extremely talented team of professional finishers! - Stacy S.